No strings dating – Sign up, meet up, have fun
Register for FREE in less than 60 seconds!
No strings attached dating has never been easier!
NSA Dating is the best place to find sexy singles and doubles who match your own relationship and sexual preferences.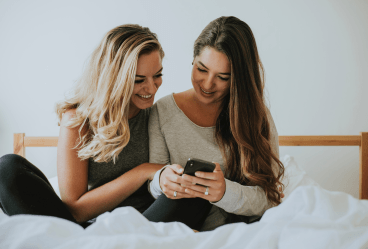 NSA (No Strings Attached) Dating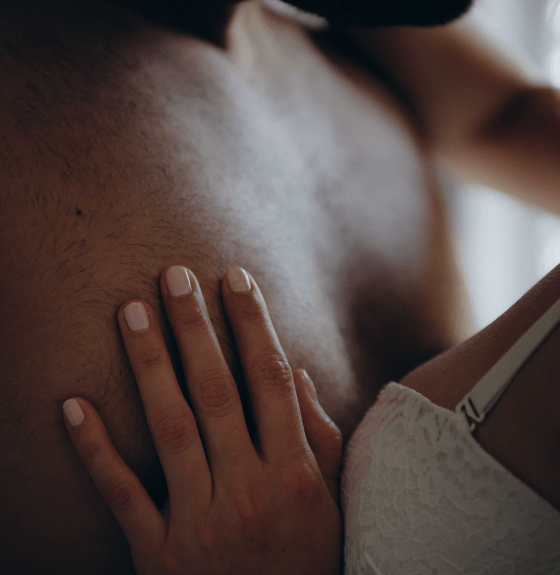 NSA stands for 'no strings attached'. NSA dating refers to a type of dating where people meet up to have some fun, sex and a good time – without any expectation of a relationship in the future. It's always approached with an open mind.
NSA Dating is the best place to find sexy singles and doubles who match your own relationship and sexual preferences.
Our membership is growing every day and it's easy to find your perfect match with our profile filtering feature.
You're welcome to join us anytime, no matter your sexual preference, ethnicity, kink, hair colour or marital status.
Everyone's here to have fun, just as you are. An amazing encounter awaits – all you've to do is sign up for free and create your profile. It really is as easy as that to get started!
Sign up today and you'll be browsing member profiles in minutes. Everyone is welcome – all genders and orientations. 
No strings attached fun with sexy likeminded singles should be stress-free and fun, shouldn't it!?Well, with NSA Dating Site, it can be! 
NSA stands for 'no strings attached. NSA dating refers to a type of dating where people meet up to have some fun, sex and a good time – without any expectation of a relationship in the future. It's always approached with an open mind.
Some people date someone new every week to change things up, while others prefer to have regular people they meet up with. If you find someone you enjoy spending personal time with through our platform, arranging to meet up regularly is normal.
We know no strings attached dating can be tricky and we understand why too – because when some people say they want a no strings attached sexual encounter, what they really want is someone to love them.
While a sex meetup with a stranger can be passionate, love isn't what NSA dating is about.
NSA dating is all about freedom and keeping your options open. 
Why not browse our secure and discrete website now and start making connections with like-minded adults It is quick and easy to get started with a free initial membership, so what are you waiting for? Join today!
On our dating site you'll meet like-minded people who enjoy the same kinks as you. Hooking up with your ideal sexual partner or your 'Tinderella' is the aim of the game here, and it's great fun.
All we can say is that casual style dating works well and it can work for you too, so why not give it a go and sign up today? Join today and get chatting with members who, like you, want no-strings fun with other adults.
Dating without commitment is what NSA dating's all about. There are no strings attached. In other words, you're free to meet people without any expectation of a relationship or even meeting up again. It's casual, temporary dating.
No strings attached dating is a lot of fun, but it's important to always stay safe. So, when you first contact someone to talk sex, make sure you also discuss boundaries. You should both be on the same page where sex is concerned so you can both enjoy it. 
Other than that, the dating world is your oyster. On the NSA Dating Site, anything goes and you can meet up with like-minded people no matter your gender or sexual orientation. We don't discriminate here. Everyone is welcome!
Good luck x
PS – Tips for getting started can be found below.
NSA Fun – Getting Started
It's quick and easy to get started with us.
Sign up and you'll get immediate access to member profiles.
Find open-minded friends in your local area. You can search in numerous combinations including – build, ethnic origin, favourite sexual position, hair colour, length, photo, video, height, interests, marital status, pierced, online now, shaved or almost anything you can imagine.
This isn't about finding your one true love. It's about having fun. Normally, when you start dating you do so to find a partner. In this case, you do so because you're looking for someone to have sex with without the commitment.
Regretfully, people do fall in love through casual encounters. However, you limit this possibility greatly by meeting new people and not investing too much time in one person. It means you can have fun without fear of breaking someone's heart – or them breaking yours.
Fact is, dating someone who has feelings for you is a drag if you don't feel the same way. It's normal to have an interest in the people you meet when dating without commitment, but you should draw a line when it comes to emotional attachment. This way, you'll move on to new people and never get tied down by one person.
No Strings Fun with none of the stress!
No strings attached fun with sexy likeminded singles should be stress-free and fun, shouldn't it!?
Well, with NSA Dating Site, it can be! We are an online dating site dedicated to bringing together and matching, dirty minded singles who want nothing more than some casual hookups, meetups and relations! Our job is to make finding the sexiest singles easy and we are pretty good at it!
All that stands between you and our ever-growing database is our Registration Form. Once you are signed in, you will be able to complete your profile – this is your opportunity to share all your sexual likes and dislikes as well as showing yourself off yourself, photos of you and exactly what makes you tick, even in the bedroom! You can send a free ice breaker message and search for singles who tickle your fancy! Upgrade today to receive extra features that include messaging many singles and seeing dirty diary entries!
Dating with a busy life
How busy and hectic is your life? Many people who are looking for 'no strings attached' dating lead very busy lives. They don't have time to meet people through traditional means, nor do they have time for a committed relationship. But they do want the physical perks of one. If that sounds like you, this is your ticket to a good time.
You can also message people in the platform with a subscription.
Dating without commitment sets you free to explore and try new things.
Whether you are coming out of a relationship, are in one or just want to have a good time, NSA dating is the scene you want to be in.
The Appeal of NSA Dating
NSA dating offers a sense of excitement and adventure, as it allows you to engage in casual sex without the pressures and expectations of a traditional relationship. The lack of emotional attachment means you can focus on enjoying the physical aspects of the relationship and explore new experiences without fear of judgment or commitment.
Some of the perks of NSA dating include:
The opportunity to experience a physical connection without the emotional baggage.
The freedom to date and sleep with other people.
The chance to experiment with casual sex.
In short, NSA dating provides a thrilling, commitment-free way to enjoy the pleasures of a sexual relationship without getting emotionally involved.
Setting Boundaries for a Healthy NSA Relationship
A healthy NSA relationship thrives on the establishment of boundaries and open communication, which is different from a serious relationship. Clear conversations about expectations and desires help ensure both partners understand each other, circumventing any feelings that might complicate the relationship.
By openly discussing your boundaries and expectations, you can create a relationship that is mutually beneficial and enjoyable for both parties. This open communication helps prevent misunderstandings and allows you to maintain the perfect balance between physical intimacy and emotional distance in your NSA relationship.
Communication is Key
Discussing expectations and desires with your NSA partner is crucial for ensuring both partners are on the same page and avoiding any potential issues that may arise. Being honest and direct about your needs and wants helps create a relationship that is both enjoyable and healthy for both parties.
Maintaining open and ongoing communication in an NSA relationship allows both partners to:
Express their needs and expectations.
Ensure everyone remains on the same page.
Maintain a "just friends" status.
Prevent misunderstandings and hurt feelings.
Foster a stronger and more enjoyable connection.
Effective communication is key in an NSA relationship.
Respecting Personal Space.
In an NSA relationship, respecting each other's personal space and privacy is crucial for maintaining a comfortable and enjoyable connection. By discussing boundaries and expectations, you can ensure that both partners are aware of and respect each other's physical boundaries and need for personal life balance.
Taking precautions to keep your privacy, such as using a secure messaging app and not giving out too much personal information, is also essential for maintaining a safe and enjoyable NSA dating experience. By respecting personal space and privacy, you can create a fun and stress-free NSA relationship where both partners feel respected and comfortable.
Being in an NSA (No Strings Attached) relationship works for people who want to have sex with no baggage. If you're interested in this kind of relationship, you may not
Read More »
Blog
Tinder is a dating app with over 50 million active users. The app has been downloaded over 100 million times which makes it the most popular dating app in the
Read More »
We believe anyone should be able to have sex without strings. Life's simpler and more fun that way, which is why we make it easy to find people to hook up with. 
Our dating platform has been around for more than three years and we have an ever-growing active members list, which you can browse immediately with a FREE account. 
NSA dating with us is safe and secure. Full member payments are also discreet, allowing you to enjoy no strings dating without raising any potential questions. 
When you create an account with us, you get unlimited access to our members list and you can also browse member profiles, view pictures and read bios for free. 
UK NSA dating is made easy here. Sign up and see for yourself.